Mileage Blockers Supplied And Fitted
Mileage Blocker Supplied
Autotech UK's mileage blockers with easy DIY fitting. Our package includes a comprehensive video guide for seamless installation and instructions for use, accessible through our 24/7 WhatsApp support service. Additionally, we offer video call assistance to ensure your peace of mind, guaranteeing that the module is correctly installed. Drive confidently with Autotech UK.
Mileage Blocker Supplied And Fitted
In the UK, we offer fully supplied and fitted mileage blockers by our trained professionals. Our experts can quickly install the blocker, usually within an hour, saving you time and effort. They will also provide guidance on how to use the product effectively. Enjoy hassle-free mileage tracking with our convenient service.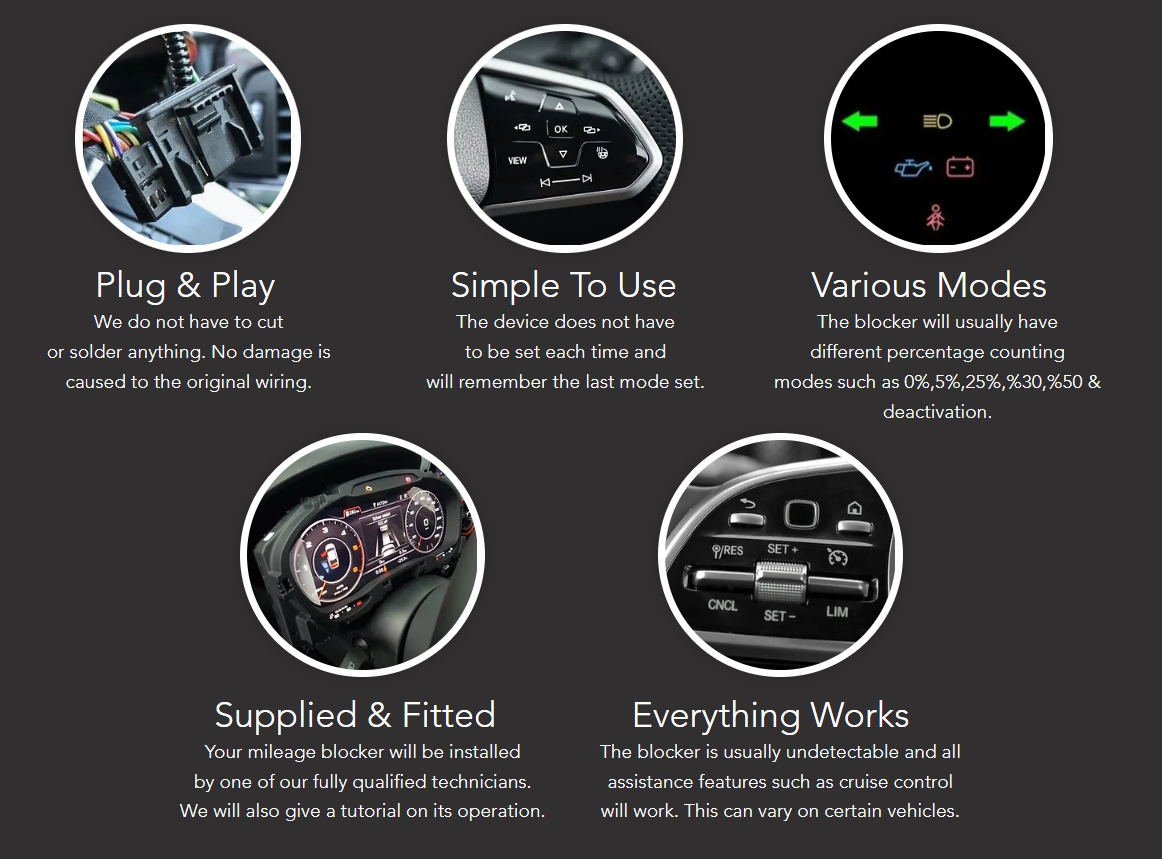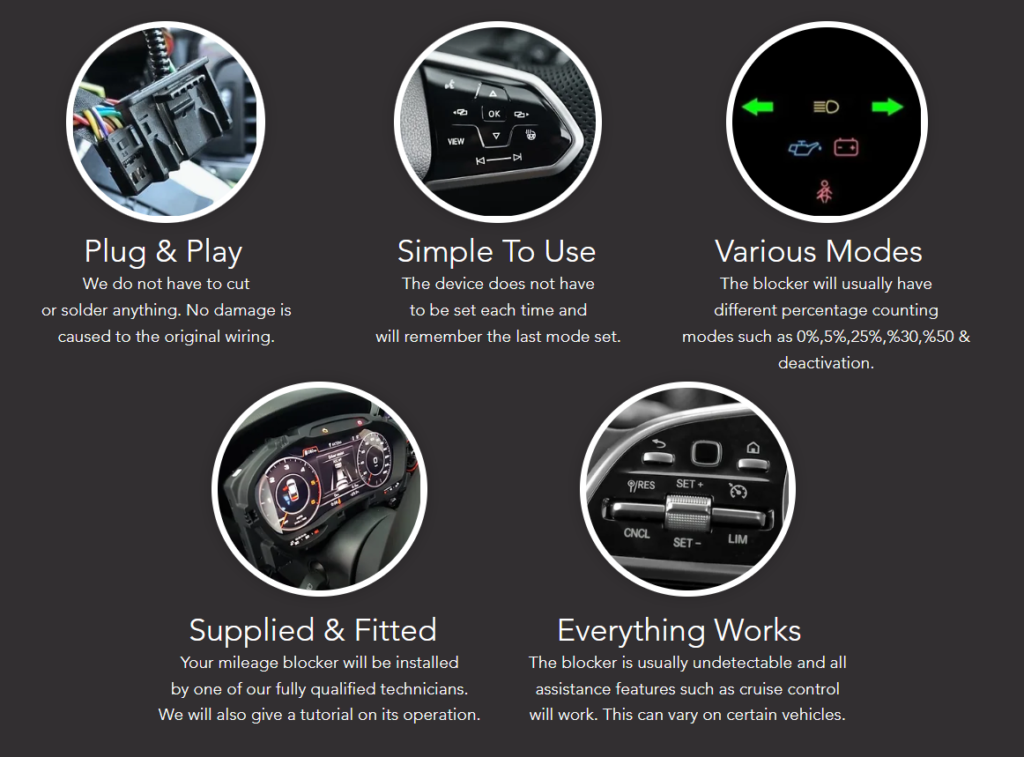 Mileage Blockers for Effortless Self-Installation
Have you ever wished for greater control over your vehicle's mileage tracking? Mileage blockers, with their simple plug and play system, offer an innovative solution to this desire without the hassle of cutting or soldering any wires. In this post, we'll explore the benefits of mileage blockers and how they empower car owners to take charge of their odometer effortlessly.
The Plug and Play Advantage
One of the standout features of mileage blockers is their user-friendly design. The simple plug and play system allows anyone to install the device in their vehicle without the need for specialized technical knowledge. The mileage blocker can be easily connected to the car's onboard diagnostics (OBD) port, ensuring a quick and smooth installation process. Unlike complex modifications that may require cutting or soldering wires, the plug and play nature of these blockers makes them a convenient and non-intrusive option.
Empowering Car Owners
With mileage blockers, car owners regain control over their odometers, offering a sense of empowerment in managing their vehicles. Mileage manipulation can be illegal in some jurisdictions if used with fraudulent intent, but in legitimate scenarios, it can serve various purposes. For instance, mileage blockers are increasingly utilised for dyno testing, track days, off road use and testing purposes, where owners can prevent excessive wear and tear, ultimately saving on maintenance costs. Additionally, these devices prove valuable for car collectors who wish to preserve their vehicles' pristine condition..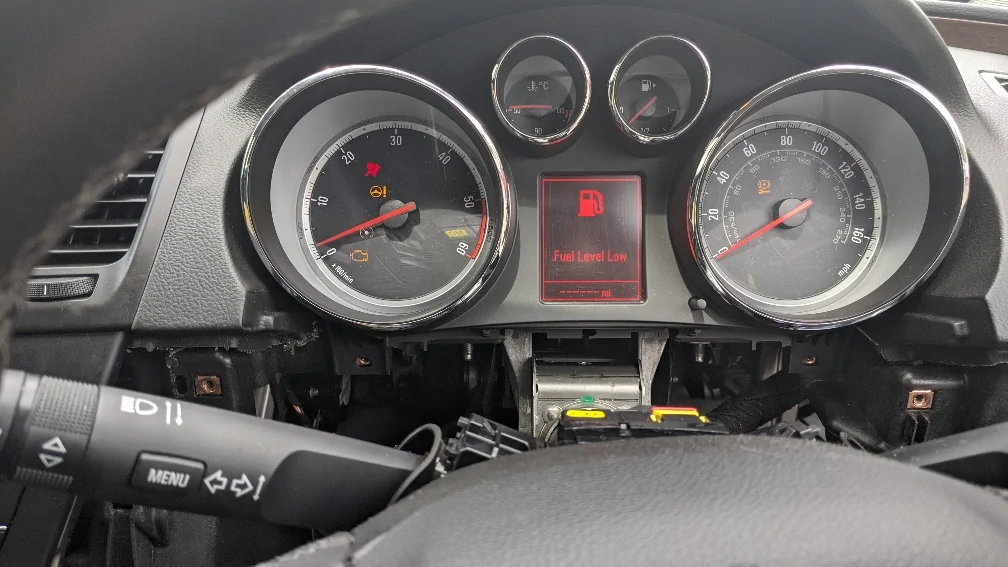 Mileage blockers represent a game-changing advancement for vehicle owners seeking greater control over their mileage tracking. With a hassle-free, plug and play installation process and no wires to cut or solder, these devices are accessible to everyone, regardless of technical expertise. By preserving warranties, maintaining resale value, and offering versatility in usage, mileage blockers provide a viable solution for car rentals, classic car collectors, and individual car owners alike. As technology continues to evolve, we can expect even more innovations in this space, making it easier for drivers to unlock the full potential of their vehicles while maintaining transparency and legality.