Lamborghini For Mileage Blockers
When it comes to high-performance luxury vehicles like Lamborghini, accurate mileage data is paramount. Whether you're a Lamborghini owner, an automotive enthusiast, or a professional managing a fleet, ensuring the integrity of your vehicle's mileage is crucial. At Autotech UK, we understand the unique needs of Lamborghini owners, and we're proud to offer advanced Mileage Blockers designed to cater specifically to Lamborghini models. Here's a glimpse into our offerings for various Lamborghini models, including the Urus, Huracan, and Aventador, and our innovative OBD2 emulator for the Huracan.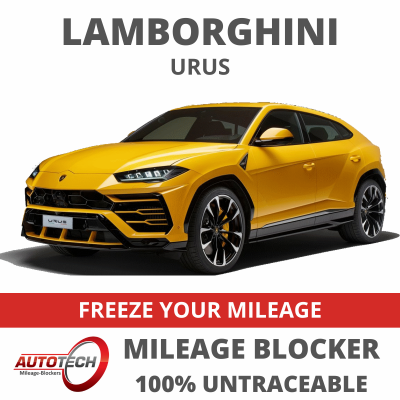 2. Lamborghini Huracan 2014 – 2024: Mileage Management Reinvented
The Lamborghini Huracan, a masterpiece of Italian engineering, demands mileage management solutions that match its excellence. Autotech UK offers Mileage Blockers tailored to Lamborghini Huracan models produced from 2014 to 2024. But that's not all. For Huracan owners seeking even more control over their mileage data, we present the OBD2 emulator.
The OBD2 Emulator for Huracan: Gearbox Mileage Emulation
For Lamborghini Huracan owners, mileage management extends beyond the standard odometer. The gearbox mileage is equally important, and that's where our OBD2 emulator shines. This innovative device allows you to emulate the gearbox mileage, ensuring that both your odometer and gearbox mileage remain accurate and synchronized. With the Autotech UK OBD2 emulator, you have the power to manage your Huracan's mileage data comprehensively and with precision.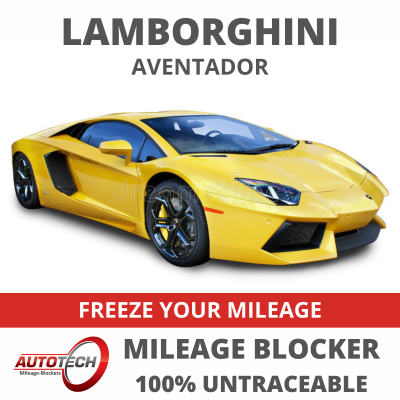 1. Lamborghini Urus 2018 – 2023: Precision at Its Finest
The Lamborghini Urus, known for its exceptional performance and luxury, deserves nothing but the best in mileage control. Autotech UK provides Mileage Blockers designed to seamlessly integrate with Lamborghini Urus models manufactured between 2018 and 2023. Our precision-engineered devices ensure that your Urus maintains accurate mileage data, preserving its value and ensuring transparency in its history.
3. Lamborghini Aventador 2011 – 2022: Mileage Integrity Preserved
The Lamborghini Aventador, a symbol of automotive excellence, deserves nothing less than the utmost in mileage integrity. Autotech UK's Mileage Blockers are engineered to cater to Lamborghini Aventador models produced between 2011 and 2022. Whether you're preserving its value for resale or ensuring accurate maintenance records, our Mileage Blockers have you covered.
Why Autotech UK for Your Lamborghini Mileage Management?
1. Precision Engineering: Our Mileage Blockers and OBD2 emulator are meticulously engineered to provide precise and reliable mileage control. We understand the unique requirements of Lamborghini vehicles and have tailored our solutions accordingly.
2. Versatility: Our mileage management solutions cater to a wide range of Lamborghini models, ensuring compatibility with your specific vehicle.
3. Comprehensive Mileage Control: With our Mileage Blockers and OBD2 emulator, you can manage both the standard odometer and gearbox mileage, providing comprehensive control over your Lamborghini's mileage data.
4. Preserving Resale Value: Accurate mileage data is essential for preserving the resale value of your Lamborghini. Autotech UK ensures that your vehicle's history remains transparent and trustworthy.
5. Ethical and Transparent Use: We emphasize the importance of ethical and transparent mileage management. Our solutions are designed to empower you while advocating for honest and fair dealings in the automotive industry.
In conclusion, when it comes to mileage management for your Lamborghini, Autotech UK stands as your trusted partner. Whether you own a Lamborghini Urus, Huracan, or Aventador, our Mileage Blockers and OBD2 emulator provide you with the precision and versatility you need to ensure the integrity of your vehicle's mileage data. Your Lamborghini deserves the best, and Autotech UK delivers.